Our Solutions
We are committed to provide solutions for every stage of your business process and deliver meaningful insights
Customer Studies

Get insights into customer loyalty through research studies on the human mind.
Ethnography

Observing consumers interacting with products and features out in the real world.
Product Testing

Measure properties or performance of products to help improve customer satisfaction.
Demand Analysis

Use market demand analysis to understand consumer demand and improve your products.
B2B Research

Provides you with the business-to-business information you need to maximize profits.
Opinion Polling

Get opinions of a population by conducting a series of questions and polls.
Nishkarsh
The study offers two overall level data sets, one profiling 'Households' as a consumption entity (Household Data set) and the other profiling Individuals in the household as a consumption entity (Individuals Data set). Our Panel is growing day by day and our target is to reach 5,80,000 household in 2017-2018. Feel free to write back to subscribe "NISHKARSH" or to know more about our upcoming projects.
Download Now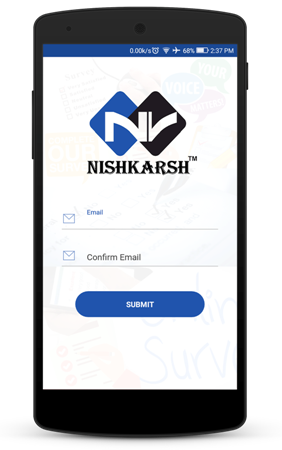 About
Next Vision is a market research consulting company situated in New Delhi (India) that has a team of people with diverse backgrounds and mindsets and a common aim. That is to provide a full range of market research solutions to Indian and global clients. Our service suite includes both qualitative and quantitative research technique. Our extensive knowledge of the Indian market enables us to understand Indian consumer and unravel important insights that will help you improve your products or services.
Read More